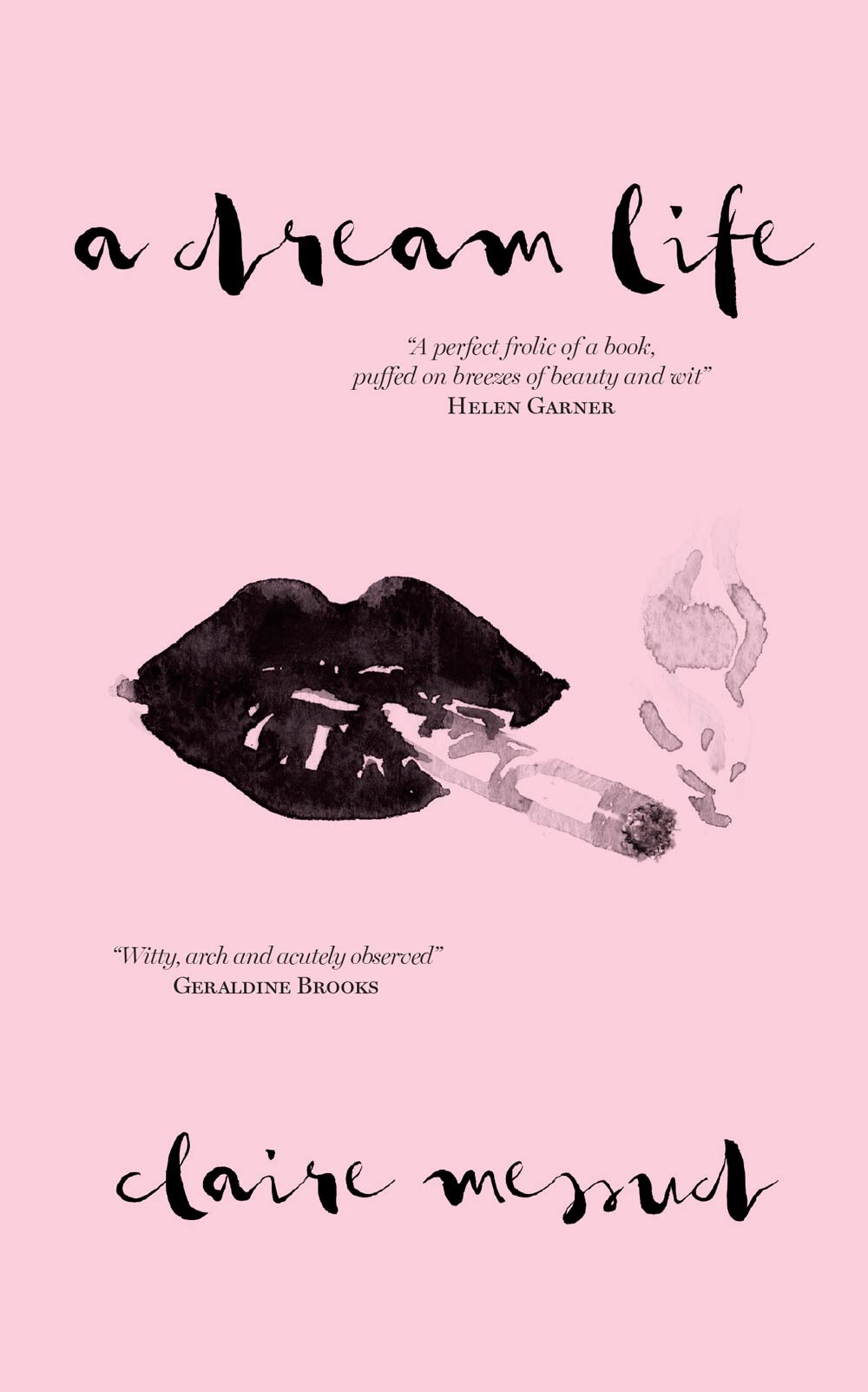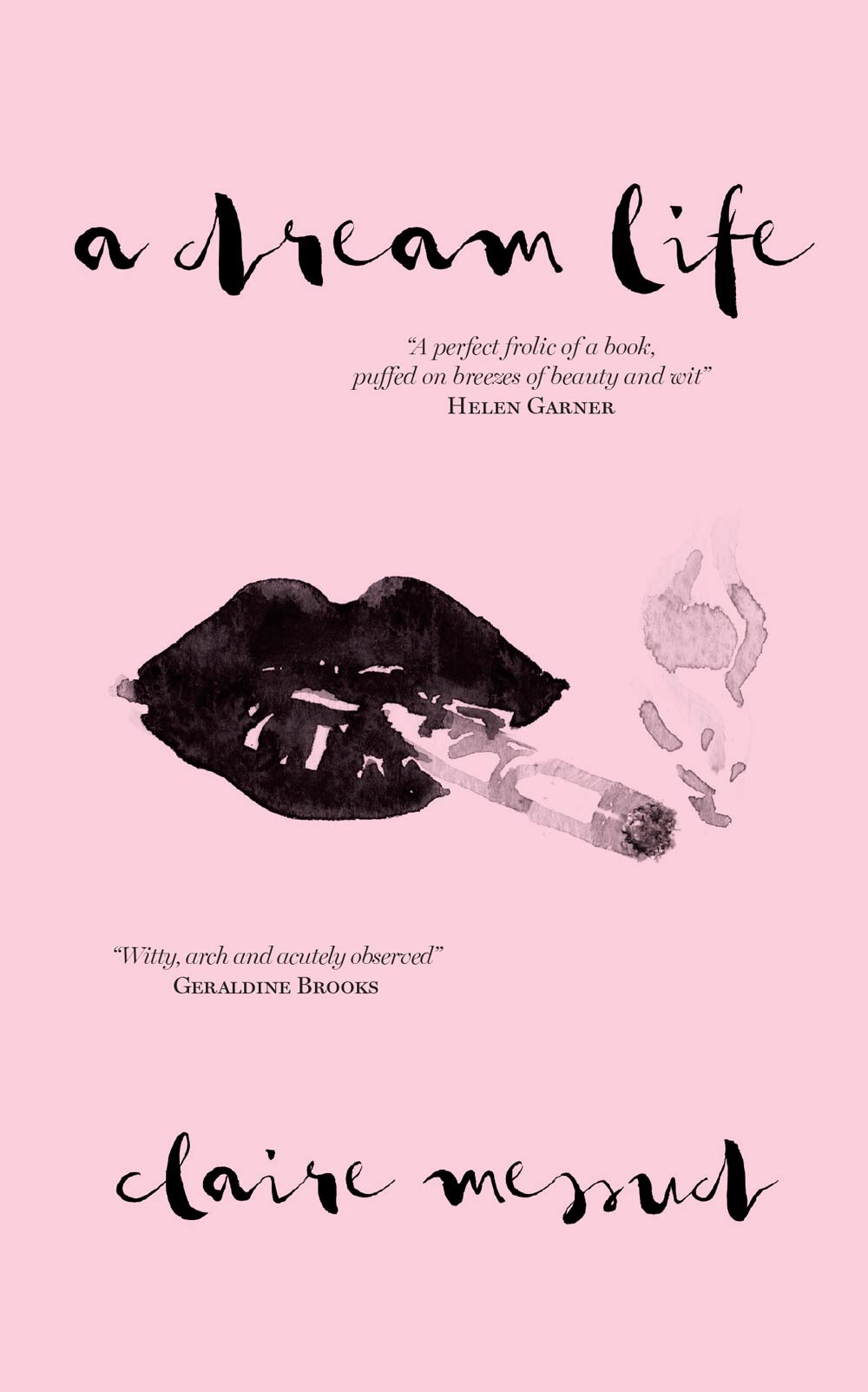 A jewel of a novel by New York Times bestselling author Claire Messud
A Dream Life
by Claire Messud
"A perfect frolic of a book, puffed on breezes of beauty and wit: it waltzes you through a little fear, a little darkness, and tips you out, refreshed and laughing, into the sun." Helen Garner
When the Armstrong family moves from New York at the dawn of the 1970s, Australia feels, to Alice Armstrong, like the end of the earth. Residing in a grand manor on the glittering Sydney Harbour, her family finds their life has turned upside down. As she navigates this strange new world, Alice must weave an existence from its shimmering mirage.
Lies and self-deception are at the heart of this keenly observed story. This is a sharp, biting and playful tale with a cast of unscrupulous characters adrift in a dream life of their own making.
Written with the characteristic delicacy of touch, humour and emotional insight that makes Claire Messud one of our greatest writers.
"Witty, arch and acutely observed, A Dream Life expertly captures the excruciating insecurities of class in our supposedly classless society." Geraldine Brooks

"the writing is crisp...and so is Messud's attention to detail. This is worth savoring" Publishers Weekly
"This strangely charming novella has about it a whiff of Madeleine St John's The Women in Black and, further back and fainter, the Katherine Mansfield stories set in New Zealand. In each case the focus is on family and class dynamics and the style and point of view are sweet and sharp by turns, like a Granny Smith apple." Sydney Morning Herald
"A novelist of unnerving talent." The New York Times

"[Claire Messud is] among our greatest contemporary writers." The New Yorker
Published ANZ October 2021 distributed by New South Books
Published US, Canada, UK, Ireland January 15 2022 distributed by IPG
IPG Books (USA)
Gazelle (UK)
New South Books (AUS/NZ)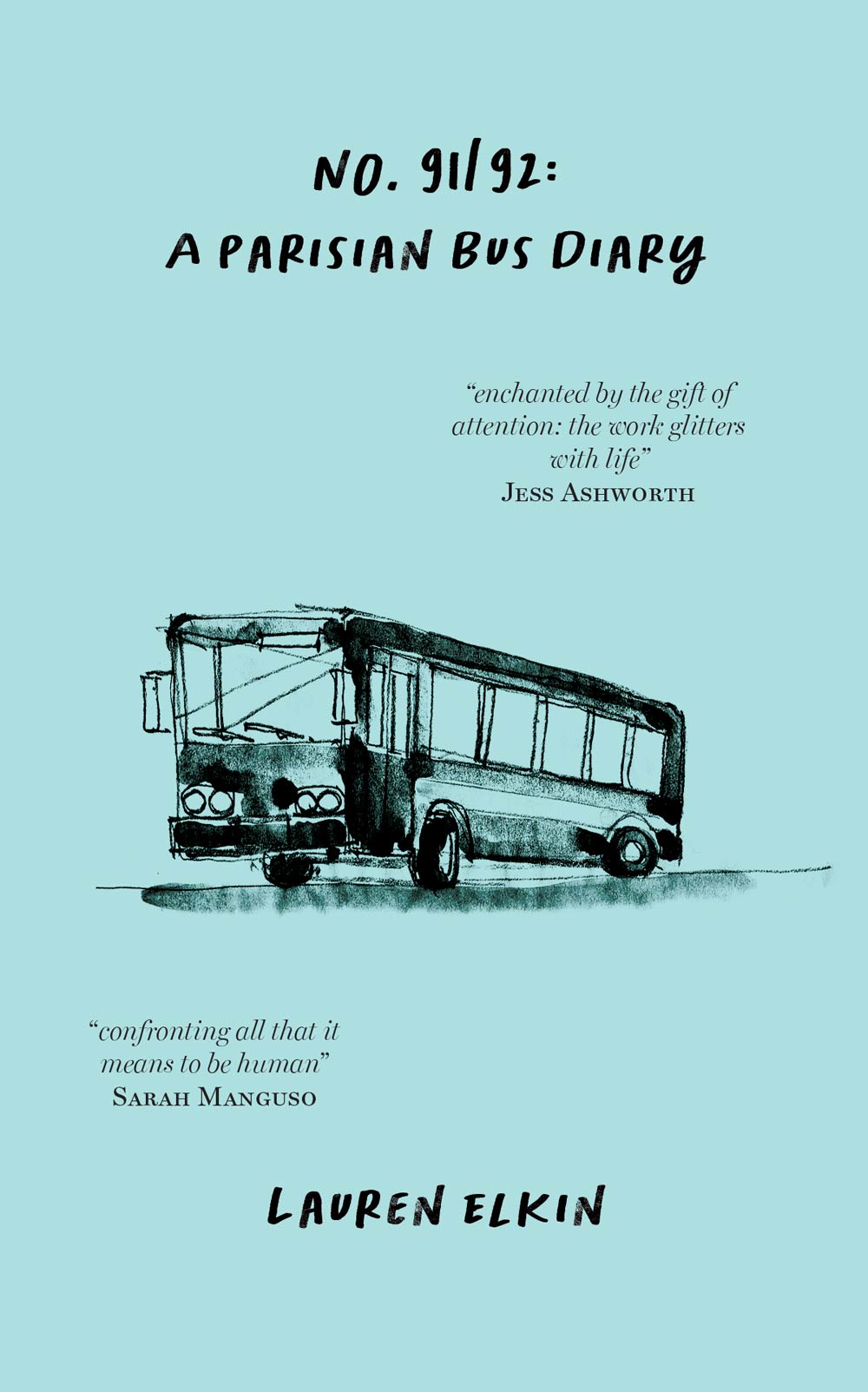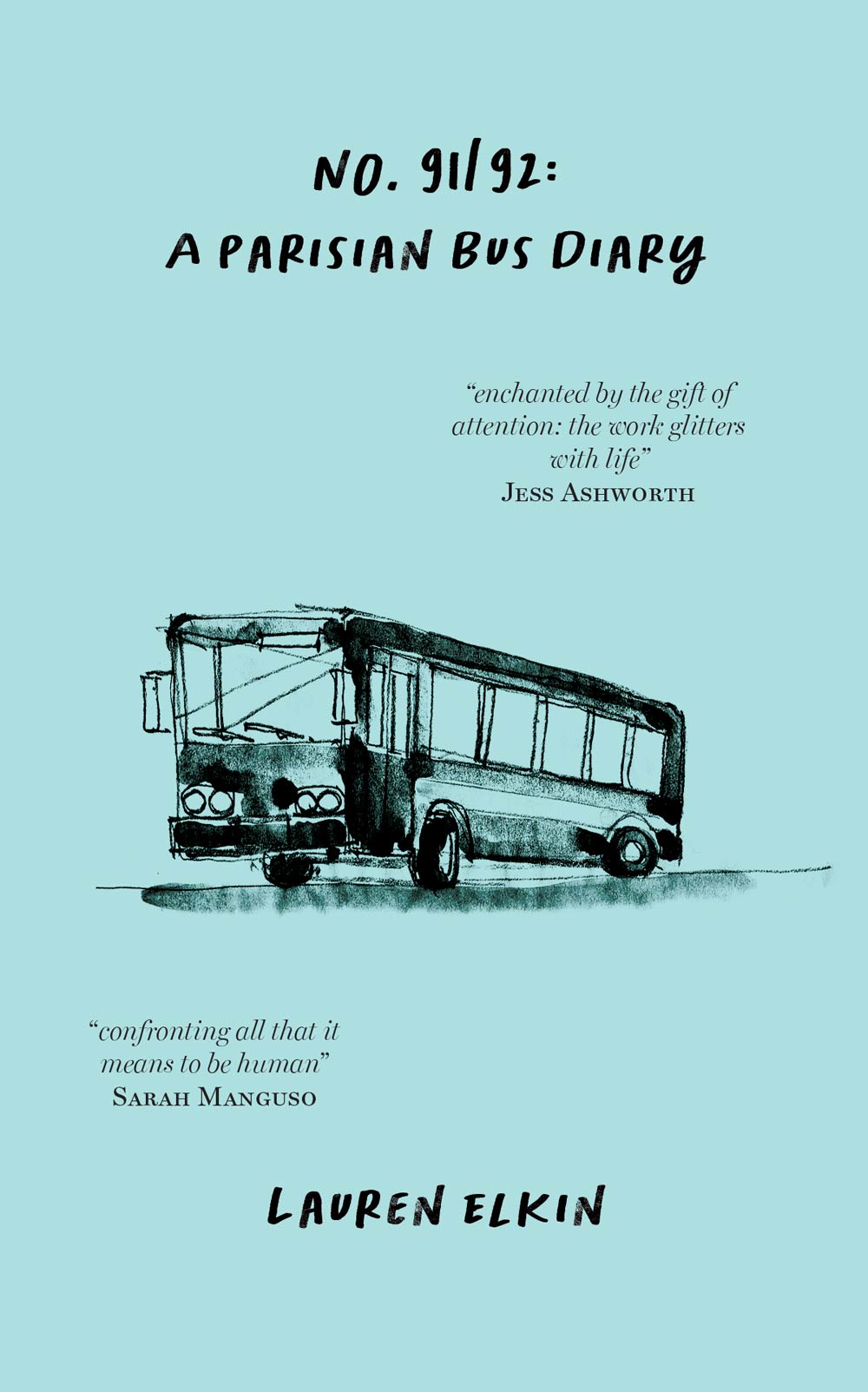 A love letter to Paris. A meditation on community and the beauty of observing others.
No. 91/92: A Parisian Bus Diary
by Lauren Elkin
Your telephone is precious. It may be envied. We recommend vigilance when using it in public. — Paris bus public notice 
In Autumn 2014 Lauren Elkin began keeping a diary of her bus commutes in the Notes app on her iPhone 5c, using it to take in the world around her. During that year, the Charlie Hebdo attacks occurred and Lauren had an ectopic pregnancy, requiring emergency surgery. At that point, her diary of dailiness became a study of how we digest major events personally and collectively as a city, observed from the height of the bus. 
No. 91/92 is a love letter to Paris and a meditation on how it has changed in the two decades the author has lived there. It's a celebration of community and a time when we could all observe each other in our fleshy up-closeness.
"Lauren Elkin's commuter buses comprise a world where all existential concerns are present — the embodied self, the individual in society, and the bond of casual community … confronting all that it means to be human." Sarah Manguso
"This is poetry in motion, the ordinary made extraordinary through Elkin's practice of noticing … a chapbook for something holy" Ceridwen Dovey
"I absolutely love this book, each page radiates a heightened attunement to the city." Laura Grace Ford
New South Books
Order on Booktopia
More authors to be announced soon.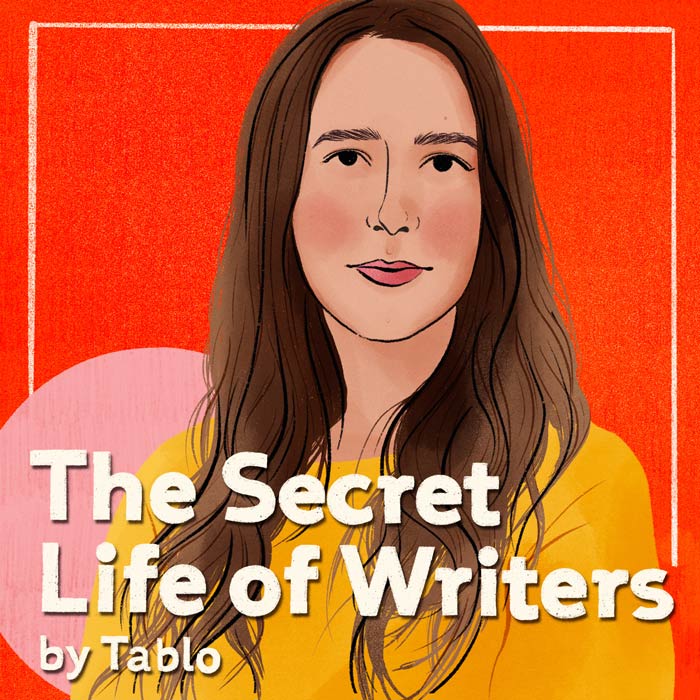 Looking for inspiration? Try our author interview series, The Secret Life of Writers, on your favourite podcast app.
The Secret Life of Writers is a series of rambling conversations with some of the world's most interesting and visionary writers and creative icons about how they got where they are, what they're working on now, and how they balance art and life. These warm and personal interviews take you behind-the-scenes of the writing world. Hosted by Jemma Birrell, formerly of the Sydney Writers' Festival and Shakespeare & Company in Paris, and now the Creative Director at Tablo. Subscribe to hear a new episode (released on a Thursday every few weeks).
Listen on iTunes
Listen on Spotify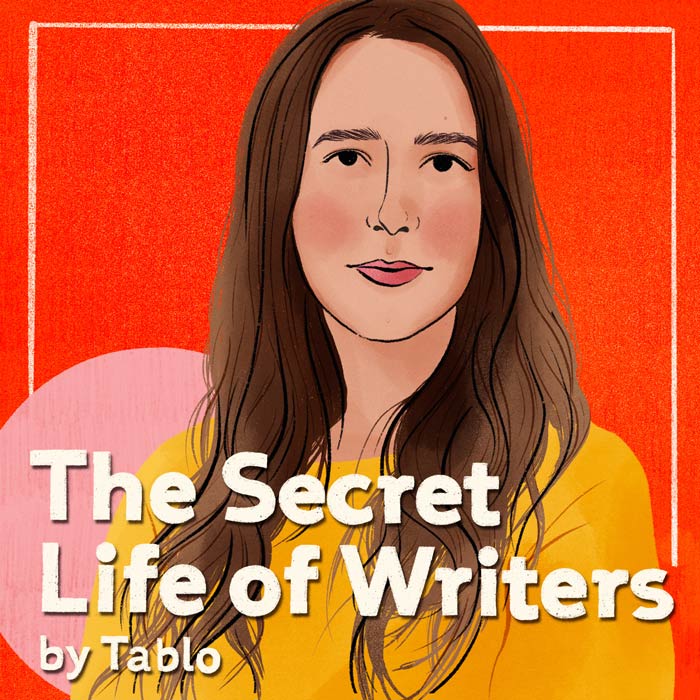 Our goal is to build the most author-friendly book publishing experience in the industry.

Publish a Book with Tablo today.
We care deeply about creating the best possible self-publishing experience for authors — one that's simple, enjoyable, bares no gatekeepers, and lets you publish globally with the fairest possible terms. More than 100,000 authors, from debut writers to bestsellers, love using Tablo to publish their books. We hope you do too.
Let's Begin